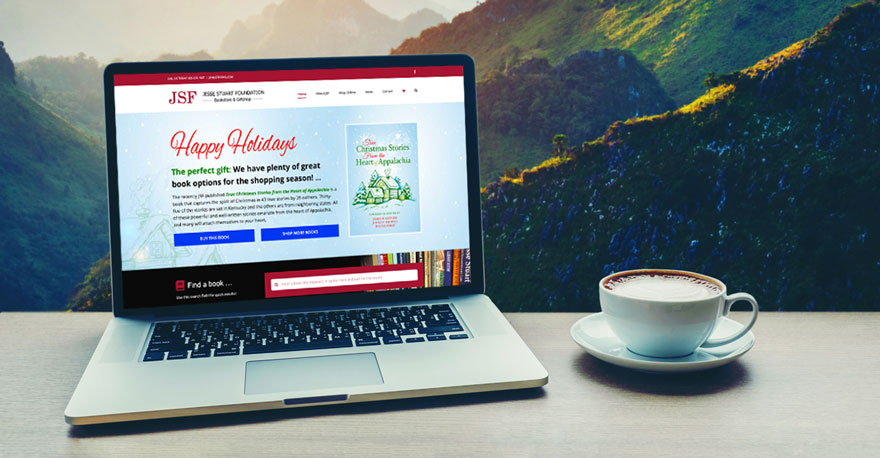 Dear Friends of the JSF:
Welcome to the JSF's newly revised website! First launched more than 20 years ago, the website has valuable information about the work of the Foundation and serves as a storefront for selling JSF Books and other inventory items. About 10 years ago we added an e-commerce component to expand our presence and make JSF books available to a broader audience. Our new website reflects our adaptation to changes in technology and reading habits, so our readers and customers get just what they want.
This is what you can expect from our revised and updated website:
Sections are easy to identify and it's easy to navigate or move from one section to another
Shopping is easier – books and other items have clearer descriptions and check-out is easy and secure
There's more information about Jesse Stuart as well as best-selling Allan W. Eckert and their works
You'll find more current information about the Foundation, including events and programs in our News section, as well as information about staff and board members
Our website is a significant way for us to promote Stuart's legacy. We hope you enjoy it!