Book discussion group
Meetings: Last Tuesday of the month, from March through November (no meetings Dec., Jan., Feb.)
Time: Coffee and conversation 2 p.m.; book discussion 2:30 p.m.
For nearly twenty years, Regional Readers have been reading and discussing books with Appalachian or Kentucky themes, or books written by Appalachian or Kentucky authors. From time to time, an author joins us for our discussion.
The book group is open to all and new members are always welcome. We encourage suggestions for the reading lists.
For more information, contact Judith Kidwell at 606.326.1667 or e-mail judith.kidwell@jsfbooks.com.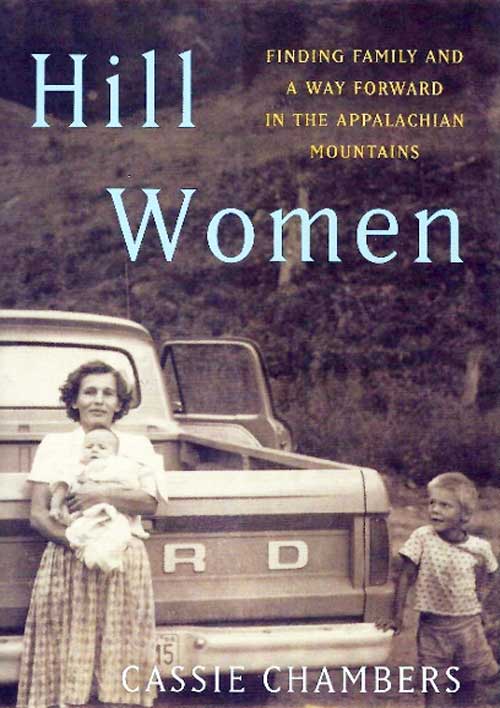 Hill Women by Cassie Chambers

The Regional Readers book discussion group will meet onTuesday, September 26 in the former JSF Conference Room (now Right Eye Graphics). Coffee and conversation at 2 p.m.; book discussion at 2:30 p.m.
The September selection is Hill Women by Cassie Chambers. Nestled in the Appalachian Mountains, Owsley County is one of the poorest counties in both Kentucky and the country. But strong women find creative ways to subsist in their hollers in the hills. Cassie Chambers grew up in these hollers, and through the women who raised her, she traces her own path out of and back into the Kentucky mountains. She spent much of her childhood with her Granny and Aunt Ruth in the hills of Owsley County, both while her mother was in college and after. With her hill women values guiding her, Cassie went on to graduate from Yale University and Harvard Law. But while the Ivy League gave her knowledge and opportunities, its privileged world felt far from her reality, and she moved back home to help her fellow rural Kentucky women by providing free legal services. Appalachian women face issues that are all too common: domestic violence, the opioid crisis, a world that seems more divided by the day. But they are also community leaders, keeping their towns together in the face of a system that continually fails them. With nuance and heart, Chambers uses these women's stories paired with her own journey to break down the myth of the hillbilly and illuminate a region whose poor communities, especially women, can lead it into the future. Hill Women is available to Regional Readers for $10 per copy.
The book group is open to all and new members are always welcome. We encourage suggestions for the 2023 reading list.