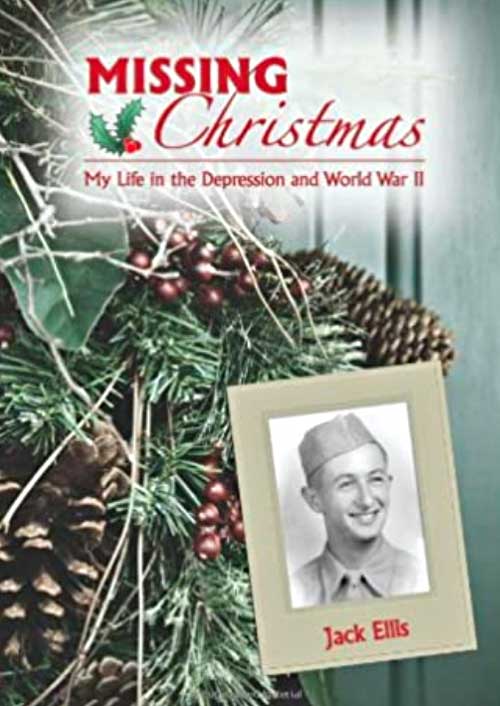 The Regional Readers book discussion group will meet on Tuesday, November 28 in the former JSF Conference Room (now Right Eye Graphics). Lunch and conversation at 1 p.m.; book discussion at 2:30 p.m.
The November selection is Missing Christmas: My Life in the Depression and World War II by Jack D. Ellis. Ellis was one of almost 16 million soldiers who answered our country's call during World War II.  His story is an account of the everyday life of one GI who grew up in the depression years, attended high school during the early years of the war, and enlisted in the military at the age of 17 at the height of the conflict.  The book relates much of what was happening in small town America before the war, as well as what was happening on the home front, and is an attempt to personalize how the war affected one small Appalachian community, one family, and one soldier.
The November meeting is the last of the year. We'll take a winter break and resume meeting in March 2024. The book group is open to all and new members are always welcome. We encourage suggestions for the reading list.