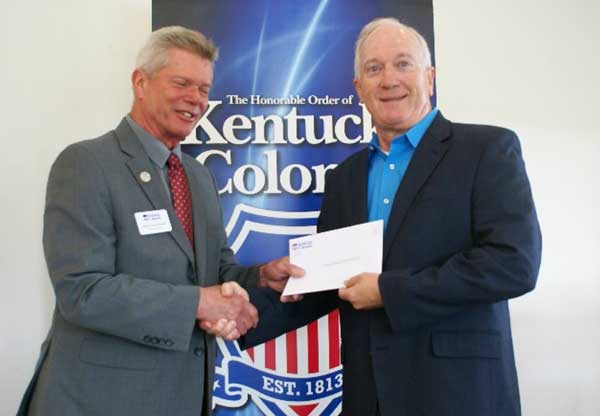 The JSF received a $5,000 grant from the Honorable Order of Kentucky Colonels to distribute copies of Presidential Visits to Kentucky: 1819-2017 by Wayne Onkst to underserved public libraries and high schools throughout Kentucky.
This year, the HOKC will award $3.1 million in grants supporting 343 nonprofits, impacting more than 3.8 million Kentuckians. Grants are made possible through donations from contributing Kentucky Colonels from throughout the Commonwealth and around the world who chose to exercise this honor in a meaningful way.
The HOKC is a 501 (c) (3) entity dedicated to supporting charitable activities throughout the Commonwealth of Kentucky. The organization is governed by an all-volunteer Board of trustees. The "Kentucky Colonel" is an honorary title granted by the Governor of the Commonwealth of Kentucky. Since 1951, the organization has pursued its mission through annual grants totaling $63 million to more than 1700 nonprofits. Each grant is thoroughly vetted by the trustees and staff.
In the above photo at left, Chair of the JSF Board of Directors Wayne Onkst (a Kentucky Colonel) accepts the grant award from Commanding General Gary Boschert of the HOKC, in a ceremony on June 15.