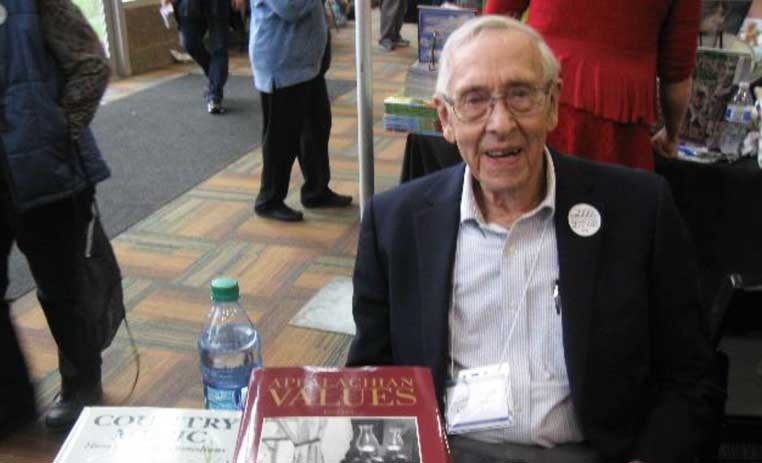 Loyal Jones at the 2018 Kentucky Book Fair.
Jesse Stuart Foundation author Loyal Jones will be inducted into the Kentucky Writers Hall of Fame during a ceremony at the Kentucky Theatre in Lexington on March 24. Other inductees include author George Ella Lyon, former state historian James C. Klotter, groundbreaking Black journalist Ted Poston, and poet Robert Hazel.
Loyal is a prolific writer and scholar of Appalachian culture. A native of North Carolina, he earned an undergraduate degree in English from Berea College and the master's degree in English from the University of North Carolina. He has authored or co-authored 13 books and dozens of articles. He founded the Appalachian Center at Berea College and directed it for 23 years. The Center was named for him in 2008. The JSF published his bestselling book, Appalachian Values, in 1995.
The five inductees join 50 others — including Jesse Stuart — previously inducted into the Hall of Fame, which was created by the Carnegie Center for Literacy and Learning in 2012 to recognize outstanding writers with strong ties to Kentucky. Members of the Hall are chosen by committees at the Carnegie Center and the Kentucky Arts Council, including some of the state's most accomplished writers. For more information about the inductees and the March 24 ceremony, visit www.carnegiecenterlex.org.